The 7 best unproduced Batman screenplays (and what happened)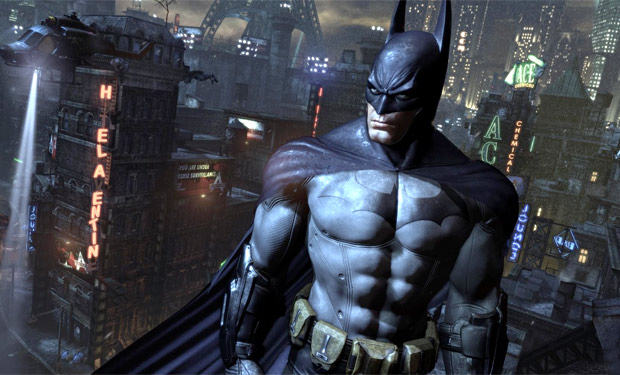 Posted by Bryan Enk on
Not every vision of The Dark Knight has seen the light of day. Here are a few Batman film projects that never got out of the Batcave, from Tim Burton's proposed third installment to Darren Aronofsky's much-hyped "Batman: Year One" to a Batman vs. Superman mash-up (the logo of which can be spotted amongst the post-apocalyptic NYC ruins of "I Am Legend").
---
1. "Batman" by Tom Mankiewicz
What Was It: An unproduced 1983 script written by Tom Mankiewicz, the screenwriter of no less than three James Bond movies and who had an uncredited hand in the scripts for both "Superman" and "Superman II," chronicles a fairly familiar origin story for the Caped Crusader (Bruce Wayne's parents get killed and he wanders aimlessly for a bit before discovering his true calling as a superhero) and features his eventual team-up with Robin and clashing with the Joker. The script had a certain amount of what Richard Donner called the "verisimilitude" of the original "Superman" but also contained some of the whiz-bang-pow campiness of the television series, particularly after Batman and Robin join forces and take on the Joker's men en masse.
What Happened: Nothing happened — Warner Bros. wouldn't be quite ready to commit to an at least semi-serious live-action Batman movie for several more years. The final "Batman" script came from Warren Skaaren and Sam Hamm for the 1989 film directed by Tim Burton, while Mankiewicz went on to write "Ladyhawke" (which starred the future Catwoman, Michelle Pfeiffer) and "Dragnet."
---
2. Tim Burton's "Batman 3"
What Was It: There are different levels as to the "reality" of this supposed project depending on who you talk to, so take everything here with a grain of salt. Legend hath it that Tim Burton developed a concept for the third "Batman" film following "Batman Returns" that would've featured the Dark Knight taking on the Riddler, a criminal mastermind with his head shaved in the shape of a question mark, and teaming up with an orphan named Robin. The door was left open for Catwoman to make an appearance, as she survived the events of "Returns." Marlon Wayans was apparently signed on to play Robin and even did some costume tests, with Rene Russo cast as Bruce Wayne's love interest.
What Happened: Warner Bros. freaked when they found out the tone of the third film was going to be similar to that of the ultra-dark and melancholy "Batman Returns," and Burton left the franchise, followed shortly thereafter by Michael Keaton. Joel Schumacher was hired to take over the series and he scrapped most of Burton's ideas, though the Riddler and Robin would both end up appearing in "Batman Forever." Rene Russo was deemed too old to be Val Kilmer's love interest and was replaced by Nicole Kidman, and Wayans was apparently paid a lot of money to not be in the movie.
---
3. "Batman Triumphant" by Mark Protosevich
What Was It: The proposed fifth film in the franchise following "Batman & Robin," "Triumphant" had Gotham's crimefighting duo taking on the Scarecrow, with Jack Nicholson even rumored to portray the Joker in a hallucination sequence brought on by the Scarecrow's fear toxin. Harley Quinn was also set to appear as the Joker's daughter, seeking revenge against the Dark Knight for the death of dear old dad. Nicolas Cage, Steve Buscemi, Ewan McGregor and Jeff Goldblum were all rumored to be in the running to play the Scarecrow, with Madonna as Joel Schumacher's first choice for Harley.
What Happened: "Batman & Robin" happened. The critical and commercial failure of that appalling disaster (and George Clooney's vow to never don the cape and cowl again) prompted Warner Bros. to scrap the "Batman Triumphant" script and start looking for ways to reboot the franchise. This would prompt years of false starts and developmental hell until we finally got the definitive live-action Batman film in 2005: "Batman Begins."
---
4. "Batman: DarKnight" by Lee Shapiro and Stephen Wise
What Was It: Another proposed fifth entry in the "Batman" series was this awkwardly-titled screenplay that brought back some of the old Tim Burton doom and gloom. In this version, Bruce Wayne was in self-imposed exile, discouraged over losing Batman's mystique and ability to inspire fear in his enemies (maybe he shouldn't host auctions and flash his "Batman Forever" credit card in public, then). Dick Grayson is attending Gotham University, where Dr. Jonathan Crane is conducting his experiments with fear. Crane's vengeful run-in with a colleague, Dr. Kirk Langstrom, prompts the latter's transformation into the terrifying mutant, Man-Bat.
What Happened: Joel Schumacher was set to direct this darker tale of the Dark Knight after Warner Bros. passed on "Batman Triumphant," but "DarKnight" ended up being scrapped as well. A Scarecrow/Man-Bat story is definitely enticing (especially with word that Terrence Stamp was being approached for the latter role), but not on Schumacher's watch.