Meet the Director: Valve to Produce Its Own Movies?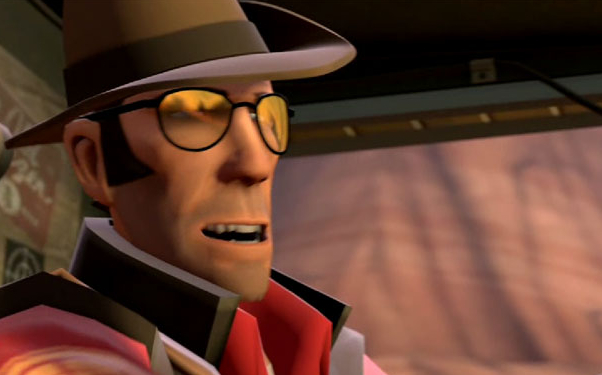 Posted by Evan Narcisse on
Valve's known as the development studio responsible for some of the most beloved, ambitious and iconic games ever produced in video game history. From the "Half-Life" series to the funny, academically appealing "Portal," Valve's games represent platinum-standard game-making.
One of the reason players love Valve's games is because the Seattle-based collective excels at storytelling. Gordon Freeman-the theoretical physicist who's the hero of the "Half-Life"-never speaks, a calculated move to immerse the player more fully in the game's story. Each of the classes in the "Team Fortress" titles comes with an introductory video that have been consistently hilarious.
In a recent interview with PC Gamer, Valve CEO Gabe Newell recently vented the frustrations of gamers who watch movie studios screw up beloved properties:
As a WoW player, I would much rather that the WoW team made the movie, right? Than anybody else. I like Sam Raimi, I've been a fan ever since Evil Dead came out, but I would rather see Blizzard making the movie," he told the magazine. "We think that customers are like, 'OK, we're kind of sick and tired of the way you guys are slicing and dicing the experience of being a fan of Harry Potter, or Half-Life, or The Incredibles, and you need to fix it.' And the people that fix it will be rewarded, and the people that don't will be on the rubbish heap of history, or whatever the phrase is."
"There was a whole bunch of meetings with people from Hollywood. Directors down there wanted to make a Half-Life movie and stuff, so they'd bring in a writer or some talent agency would bring in writers, and they would pitch us on their story. And their stories were just so bad," he explained. "I mean, brutally, the worst. Not understanding what made the game a good game, or what made the property an interesting thing for people to be a fan of."
Since then, Valve has done a number of CG video shorts for Team Fortress 2, as a test of its movie-making capabilities. Newell told PC Gamer, "That's when we started saying 'Wow, the best thing we could ever do is to just not do this as a movie, or we'd have to make it ourselves.' And I was like, 'Make it ourselves? Well that's impossible.' But the Team Fortress 2 thing, the Meet The Team shorts, is us trying to explore that."
Now, this may sound like so much bravado but it'd be folly to underestimate Newell and his Valve compatriots. Aside from their successes in game-making, their Steam online platform was at the vanguard of digital distribution at a time when people were openly scoffing at a strategy that's now widely accepted as the future. Moreover, Newell's always shown a keen understanding of what fans and customers want. And there's probably very little in the way of technological barriers stopping Valve from dipping their toes into the direct-to-DVD market, at least. If anything like this comes to pass, it'll be just another trail blazed by the guys that gave us GLaDOS.